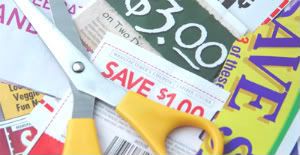 Here's a quick list of the new coupons that came out over the weekend! I marked my favorites *

$1.00 off Smart Ones Frozen Desserts
$1.00 off 2 MorningStar Farms Veggie Food Product
$0.40 off any (1) package of Frigo Cheese Heads**
$5.00 off 1 Crock-Pot Lunch Crock Food Warmer** (see deal here)
$2.00 off Burt's Bees Natural Acne Solution
$2.00 off NIVEA FOR MEN Face Care Product**
$1.00/3 Kellogg's Apple Jacks, Corn Pops and/or Froot Loops Cereals 8.7 oz+
$1.00 OFF ONE (1) Sparkle® Package (6 Roll or Larger)
$0.50 on any ONE (1) Snuggle® Fabric Softener Liquid or Dryer Sheets
$2.00 on any ONE (1) Wisk® Laundry Detergent (45 oz. or Larger)**
$0.75 on ANY L'Oréal Paris Studio Line styling product
$1.00 on ANY L'Oréal Paris Colour Riche nail product
$0.50 on ANY SuperPretzel soft pretzel item
$2.00 on any ONE (1) Garnier Moisturizer
$1.00 on Colour Caresse by Colour Riche or ANY L'Oréal® Paris lip product
$1.00 on ANY L'Oréal® Paris haircolor product

Get more coupons from Coupons.com, Target.com, Red Plum and Coupon Network

This post may contain affiliate links.